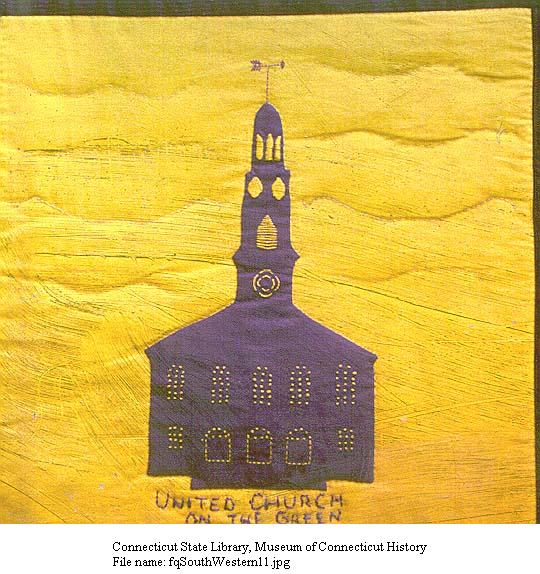 United Church on the Green
New Haven
Jo Buchanan, Carol Buell
This building was originally known as the North Church (Congregational) which merged with the Third Church (Congregational) in 1884 to create the United Church. Several members of the two earlier congregations were abolitionists who also assisted New Haven's free black community. They included Roger Sherman Baldwin, Nathaniel and Simeon Jocelyn, and the Reverend Samuel Dutton. Baldwin, a lawyer, was active in the defense of the Amistad Africans and is commemorated by a plaque inside the church. The church is included in the New Haven Green National Historic Landmark District.